Bronx Kids Karate Classes
Beginner Kids Karate Classes Enrolling In March
YEAR-ROUND KARATE CLASSES FOR KIDS WITH OUR AFTER SCHOOL AND SUMMER CLASS PROGRAMS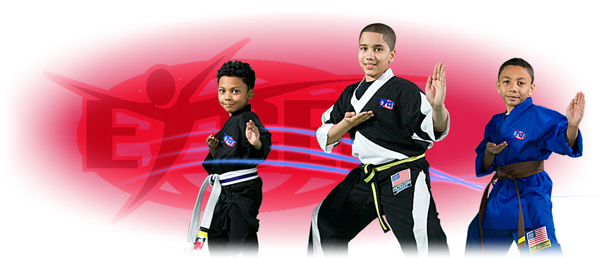 No matter the time of year, we have the ideal extracurricular activity for your child. Enroll your child now in now in our kickin' fun-packed kids Karate classes and you'll witness a transformation in your child like you've never seen before!
At Excel Martial Arts Academy, we offer After School and Summer Camp Kids Karate programs designed to instill a healthy atmosphere of learning and growth. Our Black Belt instructors have years of experience working to motivate kids for success. In fact, we guarantee you'll notice huge physical and mental changes in your child when he or she learns kids Karate at the hands of our instructors!
Set your child up for success in our kid-friendly environment that offers the experience of a lifetime. Our after school and summer camp kids Karate classes are designed to teach kids the self-defense skills needed in life, all while filling their days with exciting exercises and activities that leave them begging to return each and every day.
NO OTHER AFTER-SCHOOL OR SUMMER CAMP BENEFITS YOUR CHILD MORE!
All of our kids Karate classes in our after school and summer camp programs will help your child develop razor-sharp karate skills. Just look…
After School Program:
Learning karate in our kids Karate is just the beginning with our After School Program. We'll also work with your child to achieve these other benefits:
You'll have peace of mind knowing our kids program is run by a respected trained educator
We provide your child with a healthy after school snack
Our college student associates provide after school homework assistance
90% of kids enrolled in our after school program are on the honor roll
Your child will develop a lifetime appreciation for physical fitness
We instill every child with a respect for themselves and others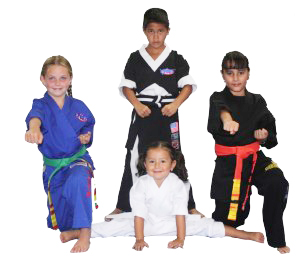 Summer Camp Program:
We focus on each child, working to improve listening skills and behavior
Our camp instructors work to encourage self-confidence and self-discipline
Your child will learn self-defense and bully-prevention as well a conflict avoidance skills
We endeavor to provide a fun fitness program that encourages a healthy lifestyle
We teach every child how to deal with peer pressure and unwanted advances
PROVIDE YOUR CHILD WITH THE KIND OF HEALTHY AFTER SCHOOL AND SUMMER ACTIVITIES THAT WILL SHAPE THEIR LIFE
For children ages 5-13, we provide a great environment to develop and grow into the kind of child other kids will look up to. Parents are always amazed the difference they see when their child is enrolled in our After School and Summer Camp Kids Karate program. Help your child get a step ahead by registering with Excel Martial Arts Academy now!
To find out more about our current offerings, simply take a moment to complete the brief form on this page. We'll send you everything you'll need to get your child started with Excel Martial Arts Academy's kids Karate classes right away!
Benefits of Bronx kids karate
You'll have peace of mind knowing our kids program is run by a respected trained educator
We provide your child with a healthy after school snack
Our college student associates provide after school homework assistance
90% of kids enrolled in our after school program are on the honor roll
Your child will develop a lifetime appreciation for physical fitness 
We instill every child with a respect for themselves and others
We focus on each child, working to improve listening skills and behavior
Our camp instructors work to encourage self-confidence and self-discipline
Your child will learn self-defense and bully-prevention as well a conflict avoidance skills
We endeavor to provide a fun fitness program that encourages a healthy lifestyle
We teach every child how to deal with peer pressure and unwanted advances
Bronx's only state of the art Karate Facility